WE ARE EXPERTS
in packaging solutions
With a wide portfolio of industrial packaging products, we offer complete solutions that can help make your day-to-day product movement through your supply chain safely and securely.
Complete packaging solutions
designed to protect your products, whatever your supply challenges
SR2C designs, develops, produces and delivers a wide range of steel containers for transportation and storage, for all kind of industries: automotive, railway, food, aeronautical.
SR2C Industrie
First solution in packaging
We are delivering tested packaging solutions for over 40 years, all over Europe. Our highly trained team in Packaging solutions and Solidworks 3D implementation have worked extensively with custommers to develop high cost saving results.
It's about smarter and safer packaging solutions
We are offering highly complex, customised and reusable packaging solutions
Whatever your supply challenges are, SR2C is offering it's experience , engineering expertise and new technologies in new and reusable packaging solutions combined for all kind of industrial applications.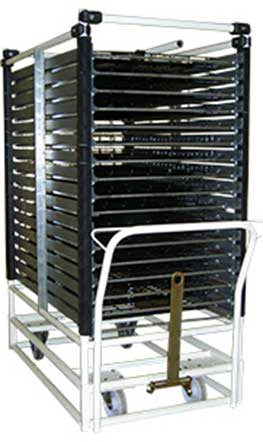 High quality industrial packaging solutions
developed closely with customers for their specific product
Forty years of experience has enabled us to acquire a genuine industrial culture consisting of strictness in project monitoring, quality control, compliance costs and respect of our Customers schedule.
Simulate manipulation conditions
Using BENCH TESTS for our prototypes, which allows us to simulate the conditions of transporting the packaging and so ensuring the quality of the transported piece and the whole batch.
Checking all the materials
Testing to check all materials in our laboratory: textiles, PPEA, Eta-foam and every type of rigging. This guarantees the quality of the stored piece according to our concepts and the needs expressed in the Specs.
As close as possible
With a network of suppliers and excellent partners in their domain, using the latest CAD software (SolidWorks) and the modern means of communication allow us to be as close as possible to our Customers.
Our Clients
Our mission is to deliver outstanding results for our clients. Here's a snapshot of some of the brands we are proud to work with.